GamePro - Full-sized replicas of Mario and Luigi's Go-Karts from Nintendo's upcoming Mario Kart 7 on 3DS have been created by West Coast Customs (the auto shop featured in MTV's "Pimp My Ride").

As an article on Auto Blog reports, the life-sized Mario Karts will be on display at the LA Auto Show…until November 27 in the West Hall of the Los Angeles Convention Center.
Shut the freak up. Everybody has seen Rémi Gaillard's videos over the years bringing Nintendo video games to life…but even he didn't have a real life sized Mario Kart replica. So rad. I devoted at least 40% of my freshman and sophomore years of college to playing Mario Kart and 007′s GoldenEye on N64, I feel that I deserve one.
Here's a boring video about it here… I didn't even watch all of it. I just love knowing that this kart exists.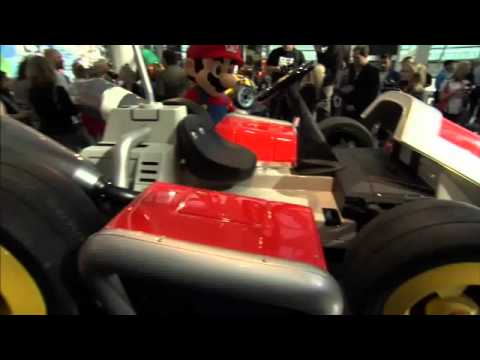 Which one of you lobsters is gonna buy one for me?
-bp